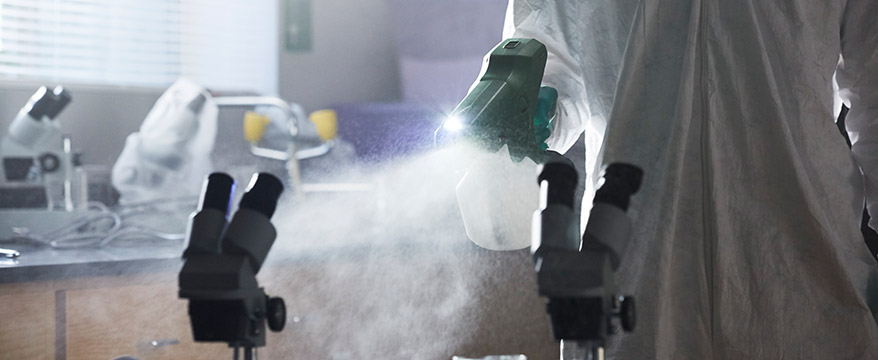 More than Commercial Cleaning
Safe Work Places provides commercial facility cleaning services, safety, and compliance solutions to workplaces across the nation. Managing a modern workplace can be challenging, but our comprehensive approach is designed to make your life easier. We clean for the health and safety of all occupants.
Our deep cleaning and infection prevention solutions will preserve your operational environment, enhance your productivity, and ensure the safety of your team throughout the working week. Our workforce has been trained and certified to address all types of contaminant issues, with all cleaning verified for safety and health outcomes.
At Safe Work Places, we carry out a wide range of cleaning tasks without disrupting your schedule. All work is based on defined processes, and all services are available across industry sectors. We start each job with a detailed review and create a tailored plan based on the specific needs of your business. Our deep cleaning solutions are also backed by professional execution and ongoing review.
From infection prevention cleaning to safety reports and training, our approach is based on friendly communication and attention to detail. Whether you operate a small family business or a large multinational, our cleaning service ensures your safety and operational compliance. More than commercial cleaning, we provide consistent standards and reliable execution for a better working environment.
Clean and sanitary establishments are more important than ever and we can help you achieve your cleanliness goals. We are your number one resource for deep cleaning and infection prevention.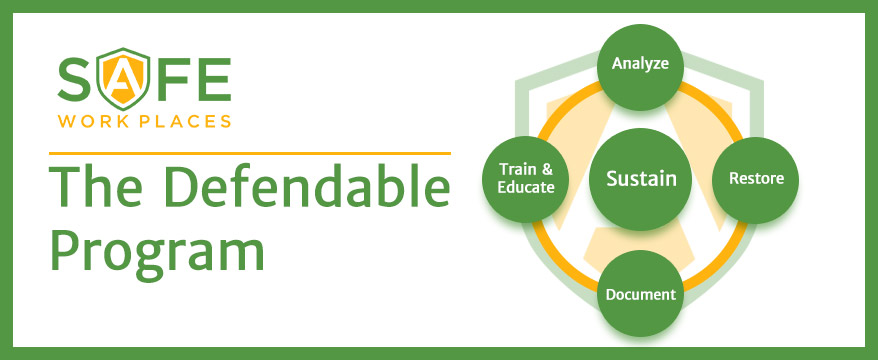 Five Steps for Safe Work Places
Safe Work Places offers a complete cleaning and workplace safety solution. Our combination of deep cleaning and industry expertise ensures contamination-free environments and high-quality results every time. We rely on a proprietary process to transform your workplace into a safe and successful workplace.
We call this our defendable program. Our simple five-step procedure offers valuable insight into the current state of your workplace while providing options for improvement.
At Safe Work Places, nothing is left to chance. Before we begin, we will review your current cleaning protocols, standard operating procedures (SOPs), and chemical costs. Each decision we make is designed to enhance your cleaning processes and help make your business more effective. By conducting a detailed early review, we can streamline the rest of the process.
The Safe Work Places process begins with a thorough review of the current characteristics of your facility to scope a custom solution, including equipment types, age, size, high-touch points, and current cleaning agents. During this stage, we will also look at chemical usage to determine cost and effectiveness.
After we carry out a detailed review of your cleaning efforts and working environment, we will create custom solutions to address gaps in your cleaning processes.
Once the plan is complete, we work with you to implement a deep cleaning solution. Depending on your needs, we can either work alone or partner with your existing team. We engage a variety of technologies, including dry vapor and electrostatic sprayers. To ensure exceptional cleanliness long after our work is done, we implement staff training plans that focus on sustaining a clean and sanitary environment.
Our third step involves comprehensive documentation to ensure beneficial outcomes. We take the time to document cleaning measures, ensure OSHA and CDC compliance, and leverage state-of-the-art ATP testing to prove cleaning outcomes. This data adds objective detail to your defendable plan.
Modern businesses often struggle to meet safety and compliance standards. That's why documentation is key to ensure deep cleaning and workplace safety. Whether you manage a small office, a retail space, or an industrial plant, you need reliable and consistent verification procedures to have a clean and safe workplace. Deep workplace cleaning and safety requires a systematic approach. Ongoing documentation, monitoring, and verification systems are essential to ensure consistent standards.
STEP FOUR: TRAINING AND EDUCATION
Along with analysis, restoration, and documentation, we also provide training to help you sustain a clean and compliant workplace. We offer a range of flexible training options, with our cleaning and compliance team able to work alone or partner with your people. With the right training and education, anything is possible.
Our fourth step involves establishing best practice procedures to maintain the cleanliness and safety of your facility. This includes training your in-house staff and/or outsourced service provider to ensure they are utilizing the best practices, tools, and products in their day-to-day work.
STEP FIVE: SUSTAINABILITY
Our final step helps you to create a clean and healthy environment on a sustainable basis. This includes the use of barrier products and ongoing monitoring. The barrier products we use provide an additional level of antimicrobial protection on key touch points for up to six months.
Our ongoing monitoring captures data on a regular basis to ensure the level of cleanliness is maintained. We provide reporting that helps you manage the exceptions at the touch point, unit, or regional level. At Safe Work Places — "What gets measured gets done."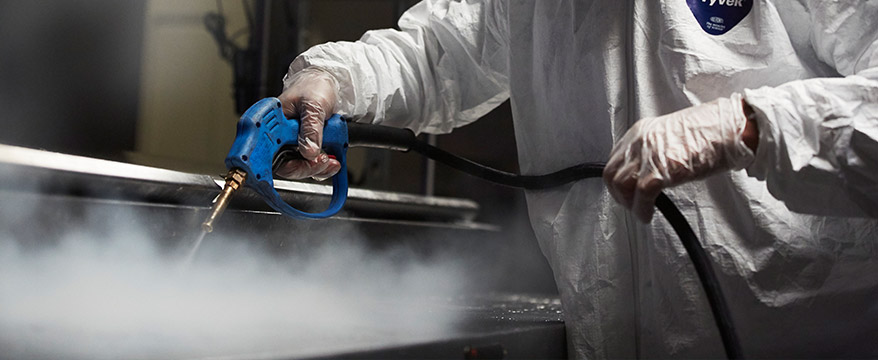 Commercial Facility Cleaning Services
Safe Work Places offers a complete cleaning, safety, and compliance service for businesses across California. In order to service a wide and growing range of businesses, we offer a diverse array of cleaning and associated services. From surface sanitizing to containment testing and documentation, we will clean your workplace, measure your progress, train your team, and ensure the safety and productivity of your business.
Sanitizing and Disinfecting All Surfaces
Workplace surfaces are used by different people and processes throughout the day. In order to ensure the health of your team and the integrity of your environment, it's important to keep these surfaces clean, dry, and contaminant-free at all times. We specialize in deep cleaning and infection prevention.
Dry Vapor Steam Technology – Dry vapor steam cleaning is an efficient way to sanitize surfaces fast without the use of harmful chemicals or damaging moisture. This technology helps to sanitize and disinfect surfaces without disrupting work schedules.


Electrostatic Sprayers – We have the technology to directly charge cleaning liquids, including a range of cleaners, sanitizers, and disinfectants. Charged droplets actively coat environmental surfaces, which makes them an effective long-term cleaning solution.


Probiotic Bio-detergents – Probiotic cleaning products are ideal for certain types of equipment and surfaces. This innovative cleaning concept utilizes beneficial microorganisms combined with the wetting and emulsifying activity of surfactants.


Surface Contaminant Testing – Ongoing testing for contaminants is the only way to ensure the safety of your team and the integrity of workplace processes and assets. We test surfaces based on their level of use and potential for contamination.
Consistent cleaning standards rely on accurate reporting mechanisms. We provide a detailed rooftop-to-floor assessment of all working spaces and operational equipment. Our safety audit reports help to uncover facility risks and identify potential fire, health, code, and OSHA violations.
Cleaning Verification System
Safe working environments demand ongoing verification to identify and eliminate problems. We provide a robust cleaning verification system, including contaminant testing and procedural mapping.
Ongoing contaminant testing and reporting – Ongoing contaminant testing and reporting is essential to ensure the safety of your team and the integrity of workplace processes and assets. Along with testing, we produce regular reports in order to map changes over time and make adjustments where necessary.


Customized high-touch point facility guide/map – High or frequently touched surfaces involve frequent contact with hands, including doorknobs, telephones, call bells, and light switches. We create different cleaning schedules based on contact frequency and help to identify, map, and clean surfaces accordingly based on safety and compliance obligations.
Application of Antimicrobial Coatings
Along with regular cleaning procedures, we offer ongoing and long-lasting protection through the application of antimicrobial coatings for contamination and infection. Antimicrobial coatings are often applied to counters, walls, door handles, and other high-touch areas, and they can also be sprayed onto masks, gloves, and carpets.
Documentation of Cleaning Protocol
Cleaning procedures need to be documented to ensure consistent standards and compliance over time. We document all aspects of cleaning, map changes, and patterns, and refine procedures accordingly based on the needs of individual workplaces. The following elements are included in all documentation:
Methodology
Equipment
Solutions
Before and after photos
Before and after contaminant readings
Safety Data Sheets (SDS)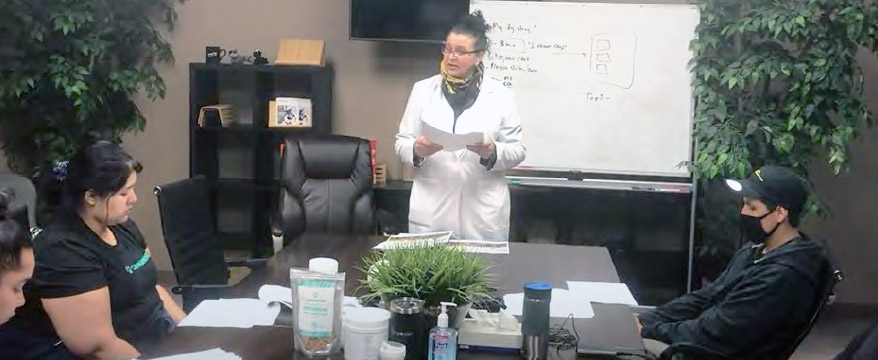 ON-SITE TRAINING AND EDUCATION
Along with regular cleaning, testing, and reporting, we can work directly with your team for the provision of on-site training and education programs. Large workplaces often require their own cleaning and safety personnel — our experience can provide an ideal guide. Our professional help can save you time, money, and more than a few headaches along the way, especially in terms of the following:
CDC and OSHA standards and best practices

Recommended Techniques

Optimal tools, chemicals, and equipment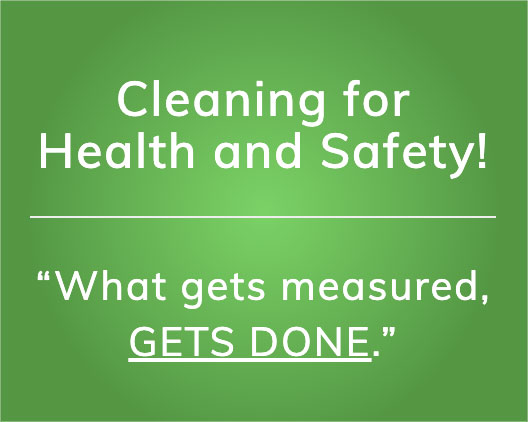 Contact Us
(833) 472-3548