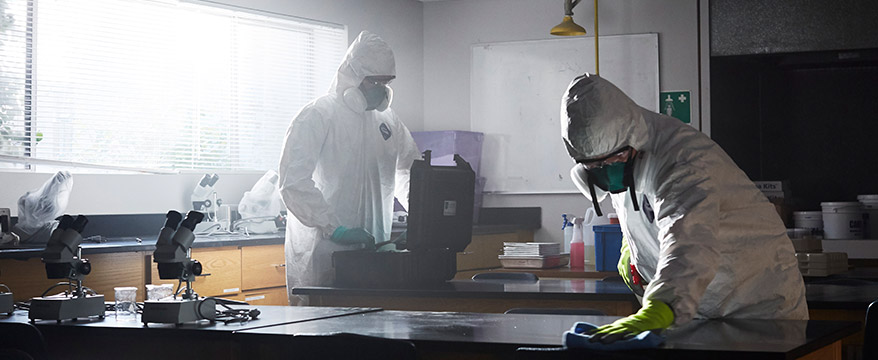 Safe and Sanitary Environments
With over 25 years of deep cleaning experience, Safe Facility Services promotes high quality infection protection for school students, faculty, and visitors. We provide our employees with the advanced training needed to ensure verifiable health and safety levels for your school. Benefit from our expertise in the field.
Safe Facility Services understands the significance of providing a safe and clean environment for students and faculty at K-12 public school, private schools, and universities alike. In post-COVID times, reaching a safe and clean standard is vital. Safe Facility Services follows a strict infection protocol set to eliminate risk of infection. We provide proof of high-grade sanitation and cleanliness outcomes with our Defendable Program.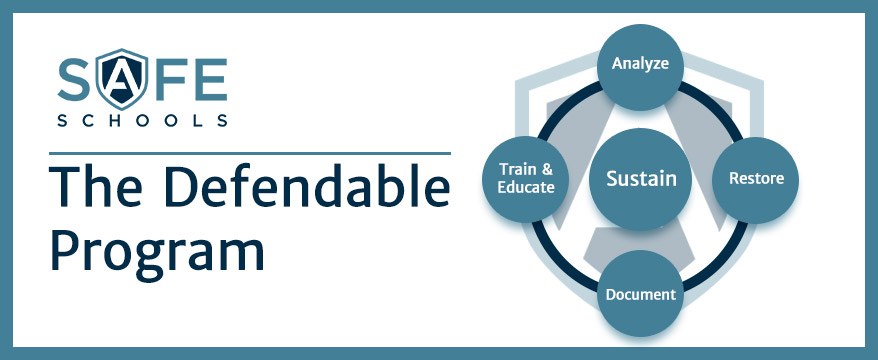 Five Steps to Safe Schools Success
Safe Schools uses a five-step proprietary procedure to ensure our school clients are complying with updated safety and security guidelines for sanitizing their facilities.
Our team of cleaning professionals will thoroughly review clients' current cleaning protocols and Standard Operating Procedures (SOPs) to ensure they meet the U.S. Centers for Disease Control and Prevention (CDC) guidelines for preventing the transmission of diseases. During the review process, our team looks for previous plans covering cleaning, disinfecting, and sanitizing all shared surfaces and spaces in your facility. There is a difference, each with its purpose. During this stage, we also examine chemical usage to determine cost-effectiveness.
Cleaning removes germs, dirt, and other impurities from surfaces and objects. Soap or another detergent is used for the cleaning process. Disinfecting kills germs on objects or surfaces by using a chemical agent. Sanitizing lowers the number of germs found on objects and surfaces to a level deemed safe by the CDC. Schools that are not doing all three are missing crucial steps in keeping their environments safe and secure.
Following the review of existing disinfection protocols, our sanitation experts will create a thorough plan that identifies and corrects any gaps in the process. For instance, if your custodial staff is only cleaning surfaces and objects, a recommendation would be issued to include the other two procedures to further reduce the spread of illness and disease. We use a variety of technologies, including dry vapor and electrostatic sprayers. Once our customized cleaning plan is complete, we can implement it on our own or by partnering with your existing teams. Staff training plans are implemented to ensure your schools remain exceptionally sanitary long after our work is complete.
Once a thorough evaluation has occurred, our school clients are guided through the third step, which ensures our clients have benefited from working with our team. This step involves the documentation of outcomes to guarantee OSHA and CDC compliance. Our team leverages state-of-the-art ATP testing to provide solid proof of cleaning outcomes. The data we produce adds objective detail to your defendable plan.
STEP FOUR: TRAINING AND EDUCATION
Whether our team of cleaning professionals is tasked with providing services or we train your on-site custodial staff, Safe Schools establishes best practices designed to maintain the safety and sanitation of your school. Training for in-house staff or an outsourced provider helps to ensure they are following established best practices, and are using the most effective tools and products in their day-to-day work.
STEP FIVE: SUSTAINABILITY
The final step in our proven process helps clients create a sustainable clean and healthy environment. Included in this step is the use of barrier products and ongoing monitoring. Barrier products offer an additional level of antimicrobial protection on key touchpoints for up to six months. Ongoing monitoring captures data regularly to ensure the level of cleanliness is maintained. Our reporting helps clients manage the exceptions at the touchpoint, unit or regional level to guarantee that "what gets measured gets done."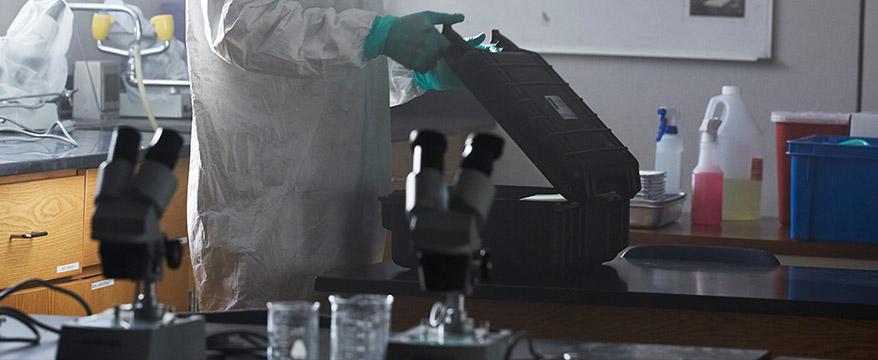 Commercial School Cleaning Services
The proximity of students and staff, coupled with the sharing of common surfaces, spaces, and educational materials, makes schools an ideal breeding ground for germs. Safe Schools can work with your custodial and maintenance staff to ensure your educational facility is providing the safest environment possible.
We offer several valuable services to our clients that can be used individually or combined to provide the ultimate safety and security experience.
Sanitizing and Disinfecting All Areas
Dry Vapor Steam Technology uses a vapor steam device to produce steam at temperatures between 307 and 363 degrees Fahrenheit. The steam is a natural sanitizer for surfaces like floors, counters, and other frequently-touched areas.


Electrostatic Sprayers are loaded with cleaning agents, sanitizers, and disinfectants for distribution over large areas. Using an electrostatic sprayer gives the solutions a negative charge, which helps the solution to evenly coat and stick to the surface on which it is being sprayed.


Probiotic Bio-Detergents are a non-chemical alternative for cleaning surfaces that use a fermentation process to produce bio-compounds that break down dirt and grime on surfaces. Because of their non-toxic ingredients, they are safe for individuals with sensitive skin, making them ideal options for schools.


Surface Contaminant Testing is conducted on recently cleaned and sanitized surfaces to detect any harmful bacteria or viruses that may be left behind. It also can be used to determine what kind of bacteria and viruses are commonly found on surfaces in your facility to help us craft an effective protocol for treatment.
Safe Schools will perform a rooftop to floor assessment of all equipment and facility risks, plus potential Fire/Health/Code/OSHA violations. Our findings and recommendations for remediation of any issues are provided to the client following the investigation.
Cleaning Verification System
Microbial contamination of surfaces or equipment can result in the infection of students, staff, and visitors to educational facilities. Our cleaning verification system provides clients with accurate results about the level of cleanliness in their facility. We provide a customized, high-touch point facility guide as part of our final report, and offer clients ongoing contaminant testing and reporting services.
Application of Antimicrobial Coatings
This treatment is designed to rid frequently-touched areas like counters, door handles, and light switches of bacteria and viruses that cause illness. It also can be used with HVAC systems. Surfaces are sprayed with an antimicrobial solution that will prevent the growth of pathogens. Reducing the number of germs on surfaces has the added benefit of reducing cleaning time for those surfaces.
Documentation of Cleaning Protocol
Safe Schools validates our cleaning protocols and procedures with documentation to each client. Each documentation packet includes:
Methodology – the product or process used to clean, disinfect, and sanitize
Equipment used during the cleaning, disinfection, and sanitization process
Solutions used, including non-toxic and other chemical agents
Before and after photos of areas cleaned
Before and after contaminant readings
Safety Data Sheets that can be provided to organizations like OSHA to prove compliance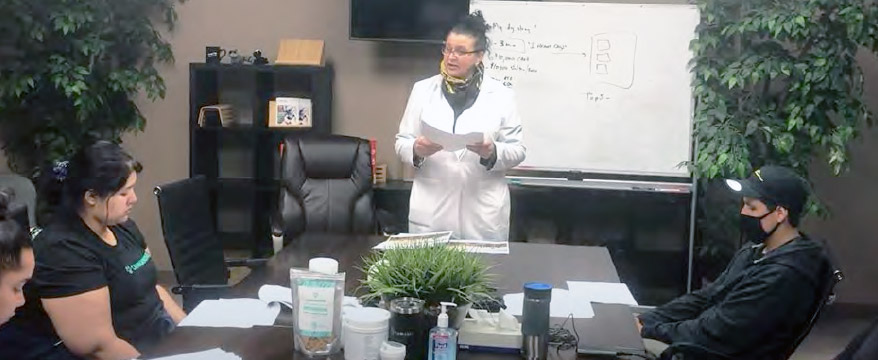 ON-SITE TRAINING AND EDUCATION
The Safe Schools team of professionals is available to provide staff training and education about the importance of maintaining a sterile environment. Our sessions cover:
CDC and OSHA standards and best practices



Recommended Techniques for cleaning, disinfecting, and sanitizing



Optimal tools, chemicals, and equipment for best results in your facility


Contact Us
(833) 472-3548